LNA LASER TECHNOLOGY ("LNA")
LNA was established as a pioneer in the introduction of Solid State Diode Laser technology for manufacturing in the Americas. With over 20 years experience, LNA has since been dedicated to supplying manufacturing industries with cutting edge laser technology (fiber and diode), OEM, integrated solutions and service throughout the Americas and globally. LNA is able to meet customer laser application, integration, training and service needs directly from our convenient location in Pawtucket, Rhode Island, between Boston and New York.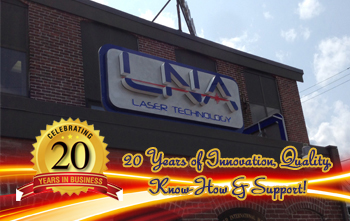 Laser Lab and Service Center
LNA houses a complete laser process evaluation laboratory and demo room for evaluating customer laser material processing applications (laser marking, laser engraving, laser cutting, laser welding, laser soldering, etc.). LNA's impressive laser showroom offers ample space for customer training and laser demonstrations.
LNA has installed and supported a wide range of laser sources to a diverse customer base including automotive, aerospace, electronics, semiconductor, general industrial manufactuing, firearms, ID / security card, medical device, jewelry, corporate awards, dental and aesthetical/medical lasers to customers in all regions of the United States, North and South America and globally.
LNA's customer base is strong and ever growing. We attribute this and the loyalty of our existing customers to our commitment of providing consistent quality and value at cost effective prices to ensure their long term success and return on investment.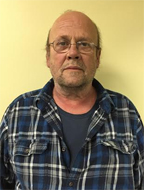 Al Davis
Laser Technician
E-Mail: adavis@lnalaser.com